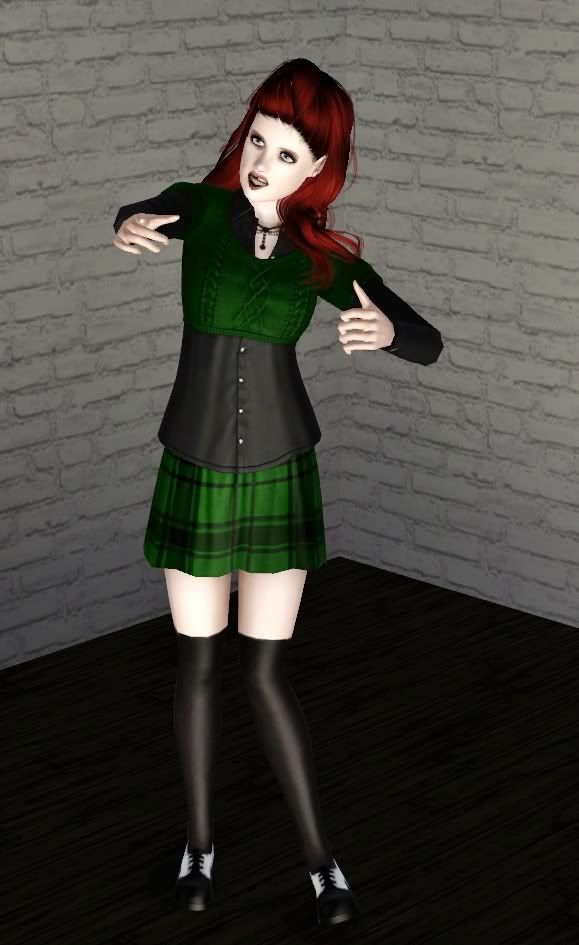 Download here!!!!!!!!!!!!!
(mediafire)
I don't have the thumbnails yet for the list yet. You have to type in the code:
a_jkatest1
It's not amazing and I didn't work very long on it.. was just testing out.. face looks a lil wonky but who knows. Once I figure out how to get thumbnails and such then it will be on like donkey kong. I enjoy it, so maybe I'll even make a new blog for pose downloads!! Any name suggestions? was thinking AmarylliSim.
P.S. My model totally reminds me of Elaine from Seinfeld in this pic lol